PollyJean est un tribute to PJ Harvey, auteur-compositeur-interprète envoûtante, figure incontournable du rock international.
Des textes subtils, des musiques brutes pleines de finesse, originales et immédiatement identifiables, on plonge avec délice dans son univers. Elle affectionne les concerts seule, avec sa guitare électrique juste saturée ce qu'il faut, c'est cette version que PollyJean joue : chant, guitare électrique, percussions.
PollyJean est un des rares groupes référencés "tribute to PJ Harvey", c'est donc un évènement exceptionnel pour les amateurs et une occasion unique de découvrir une artiste qui restera dans vos mémoires.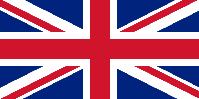 PollyJean is an uncommon tribute band to PJ Harvey. As a bewitching song writer and performer, she remains a key artist of the international Rock Stage.
The way she marries her subtle texts with fine, raw, and eccentric music makes it instantly recognizable and allows you to enter smoothly her unique universe. Her love for playing concerts alone with her electric guitar and saturated sounds is what seduced the PollyJean band, hence based on vocals, electric guitar and drums.
This exceptional event for PJ Harvey lovers offers a unique occasion to discover or rediscover an unforgettable musician.